WARM WATER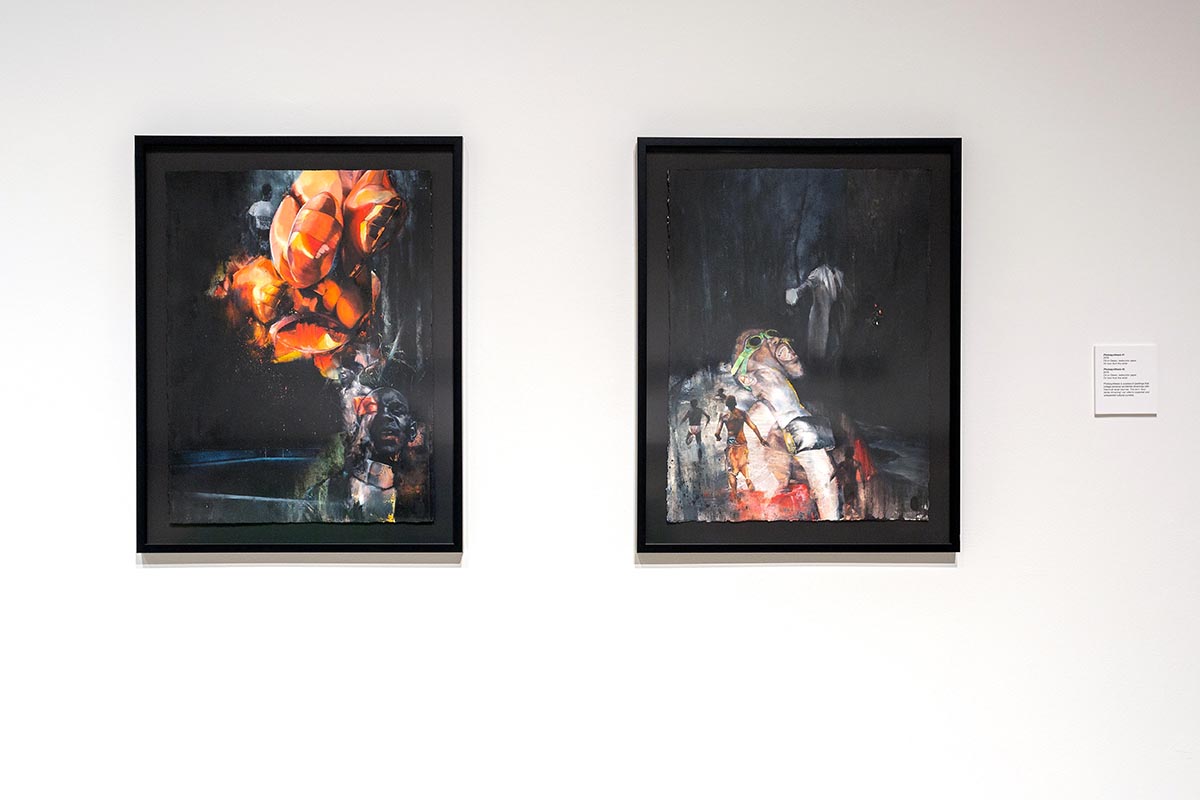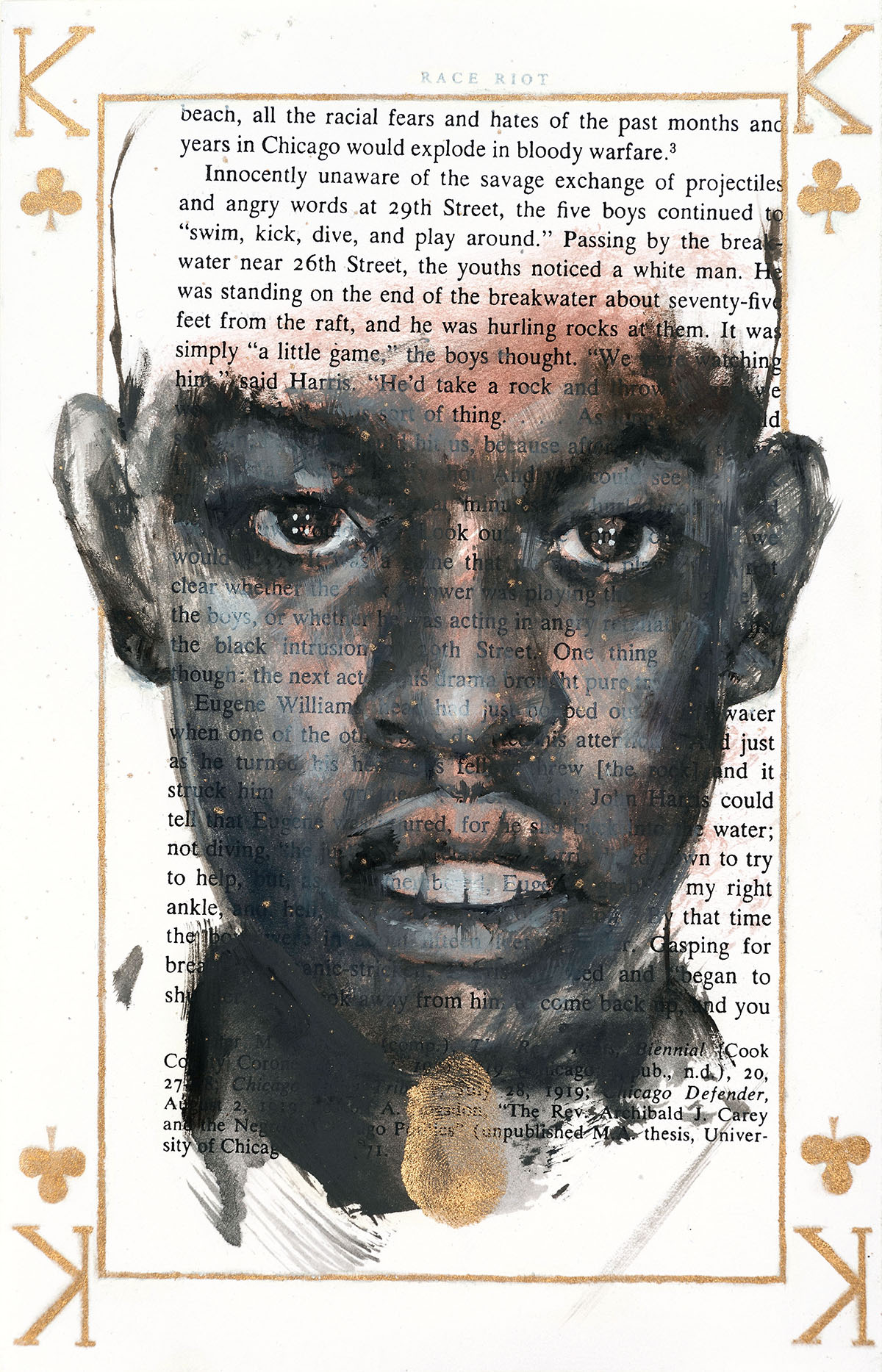 Weber State University
Urban Institute of Contemporary Art (UICA)
Southeastern Center of Contemporary Art
Warm Water is an exploration of the event that sparked the Chicago Race Riot of 1919. Five Black teens went swimming in Lake Michigan along the South side of Chicago. They crossed an invisible line that separated white and black swimmers. Some of the white people stoned them, killing one of the teens, a young man named Eugene Williams. The police refused to arrest the white man whom eyewitnesses identified. This sparked a week of rioting and destruction between gangs of Black and white Chicagoans. By the time the riots ended 15 white and 23 Black people had died and more than 500 people injured. This event became a tipping point that led to a string of violent race riots across the United States. This series of the five teens and the social constructs regarding race that allowed for their murder.

This event and its associated injustices do not have a place in the collected memory of its community. Authorities and media were lax in their reporting and record-keeping. What remains is a small plaque near 29th Street along Chicago's lakefront. It is a landmark marking the spot that the Black community in the early 20th century named, "Hot and Cold." A nearby brewery dumped toxic remnants from its factory. The water became so toxic that it would temporarily bleach Black swimmers.

Williams brings to the surface these two histories that have had a lasting but unseen legacy on the communities of Chicago. When you find the flashpoints in history, is it possible to extinguish its ensuing fires?