BLACK RIVER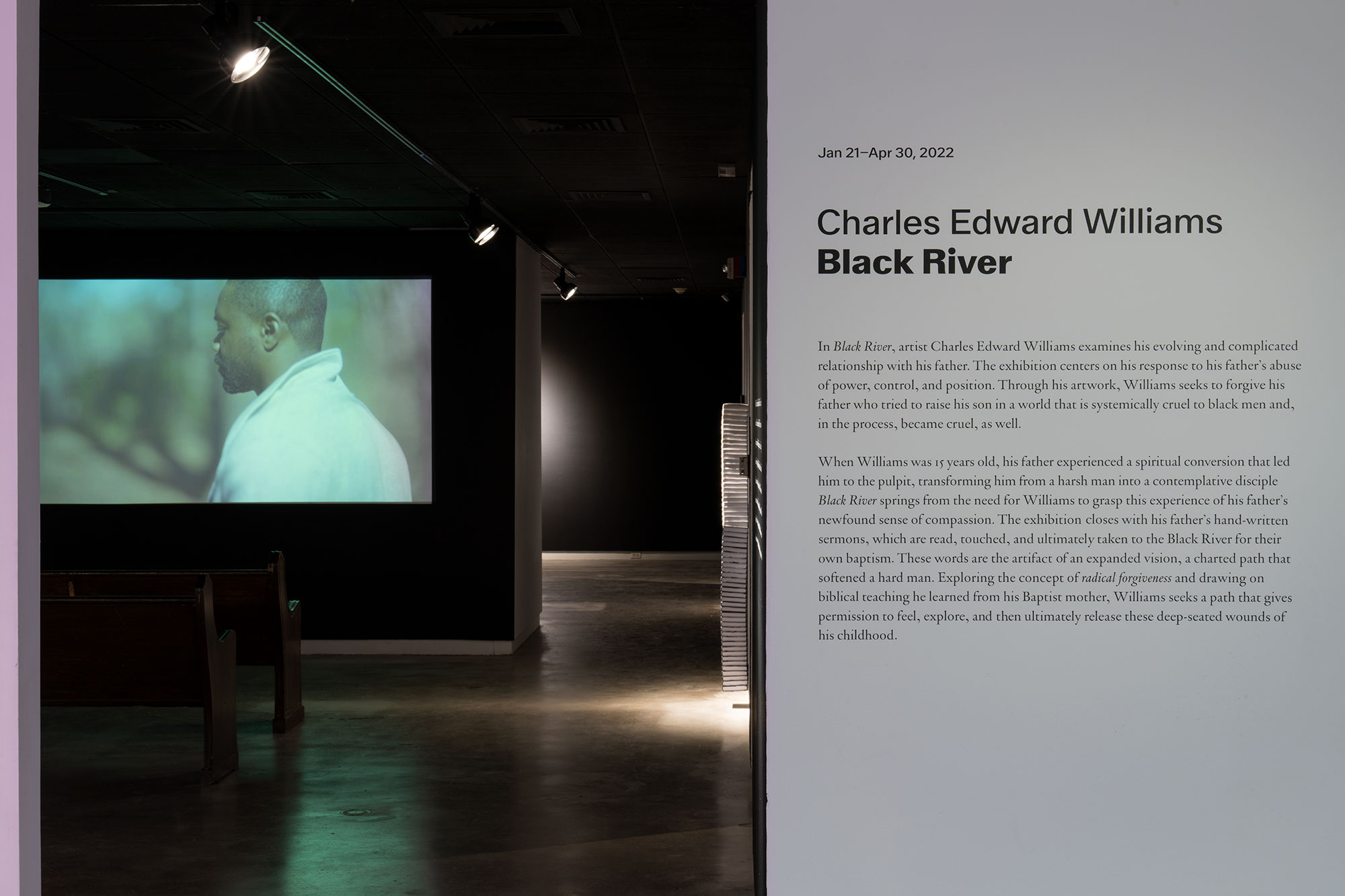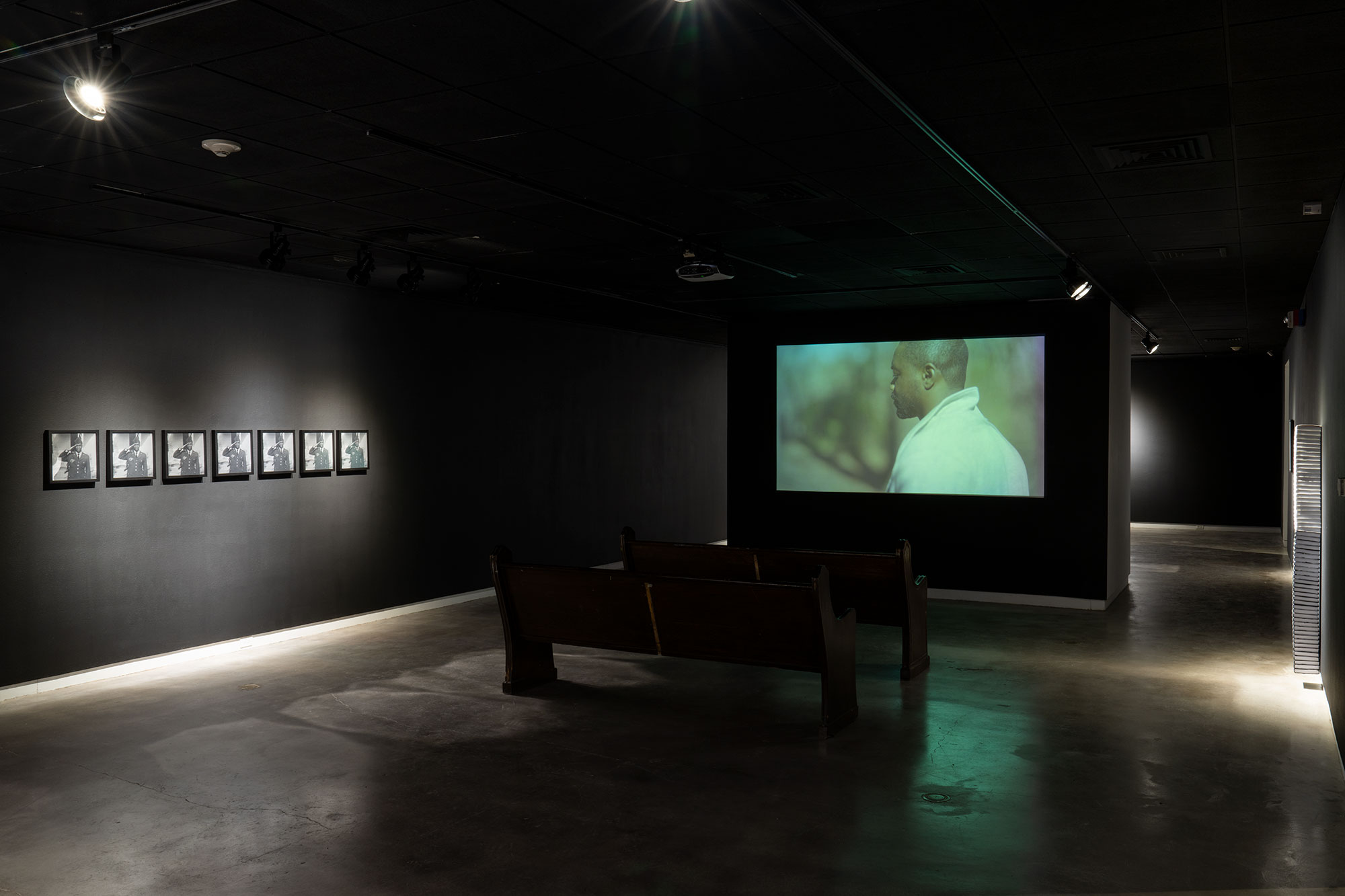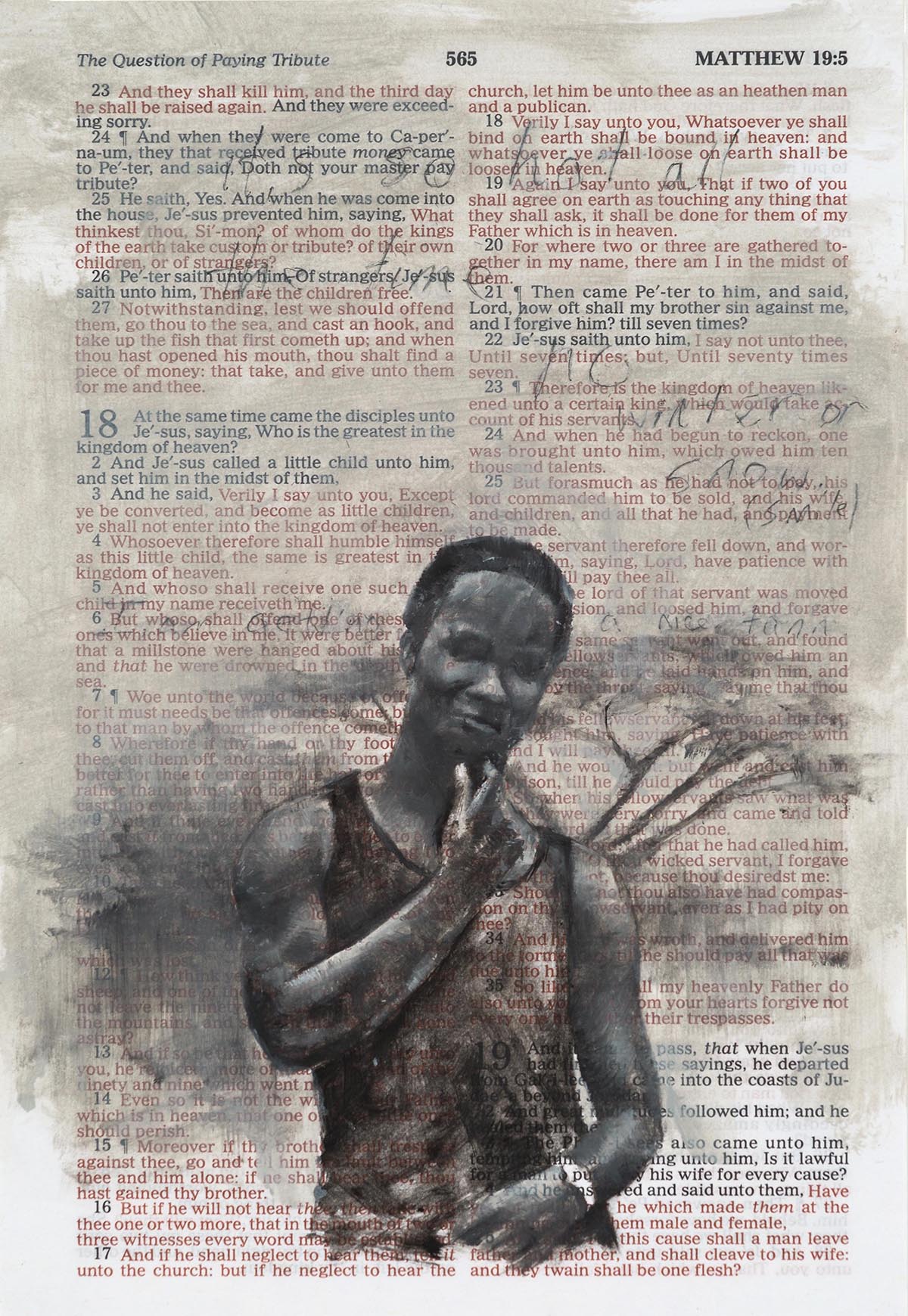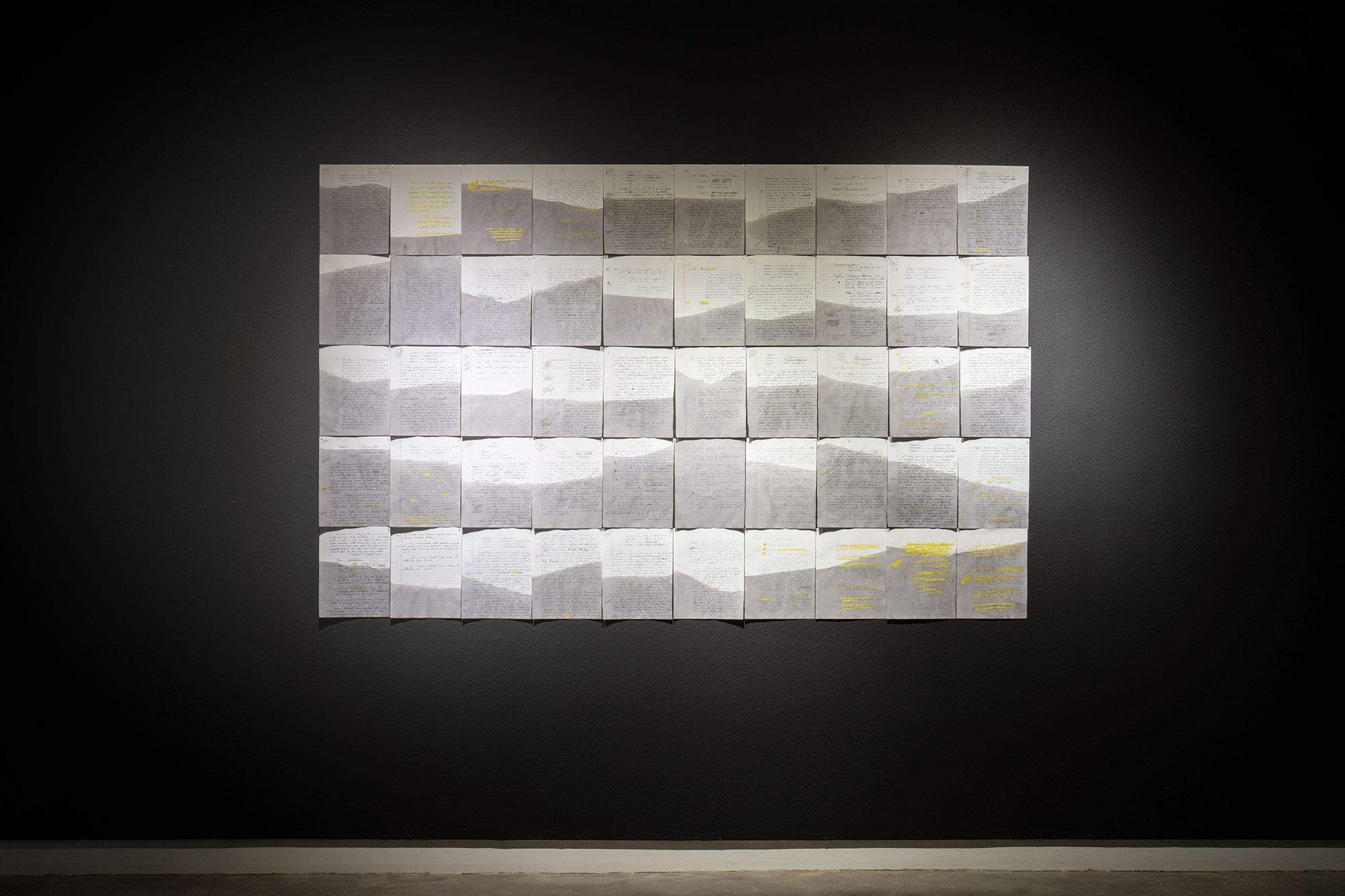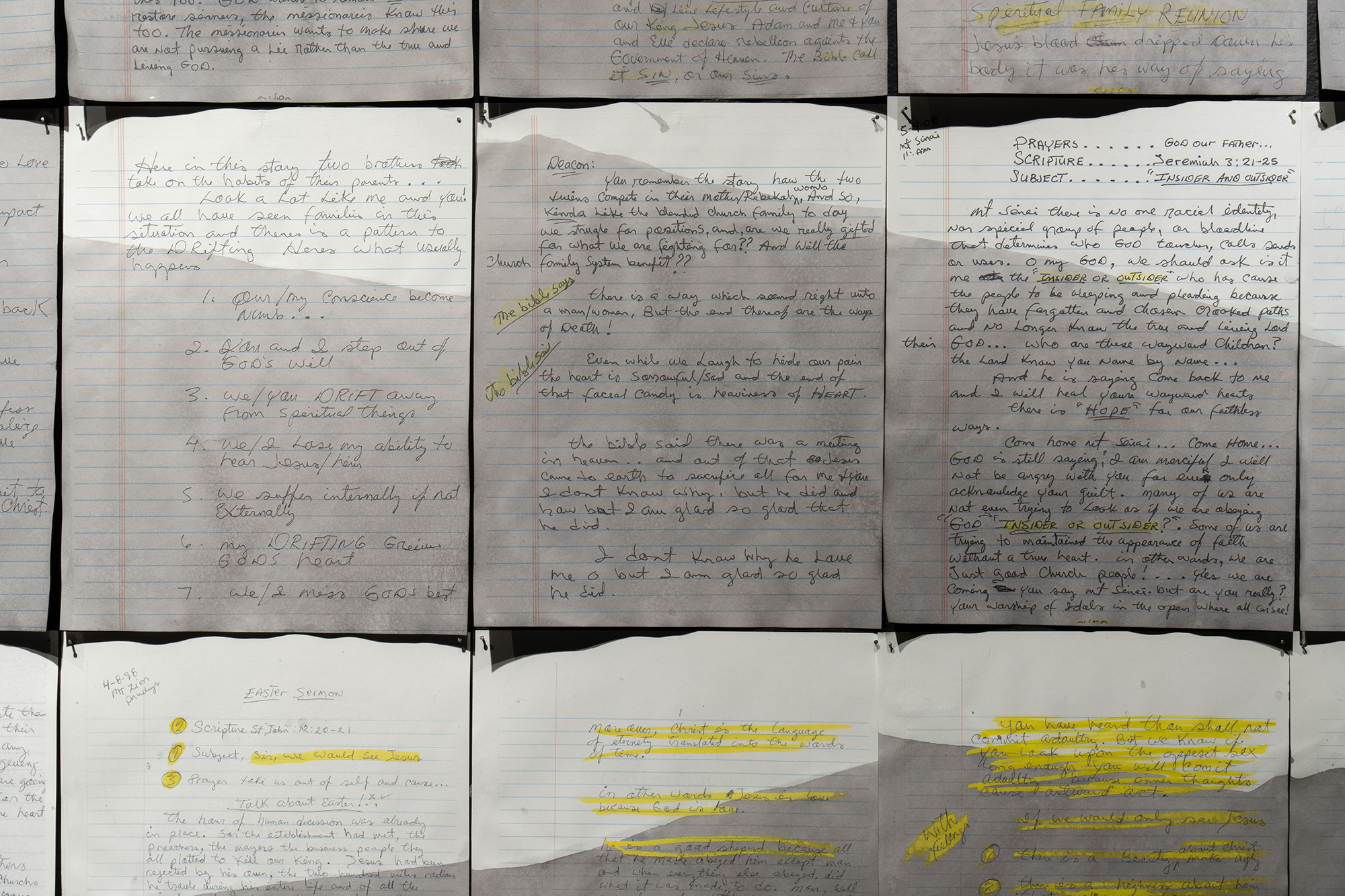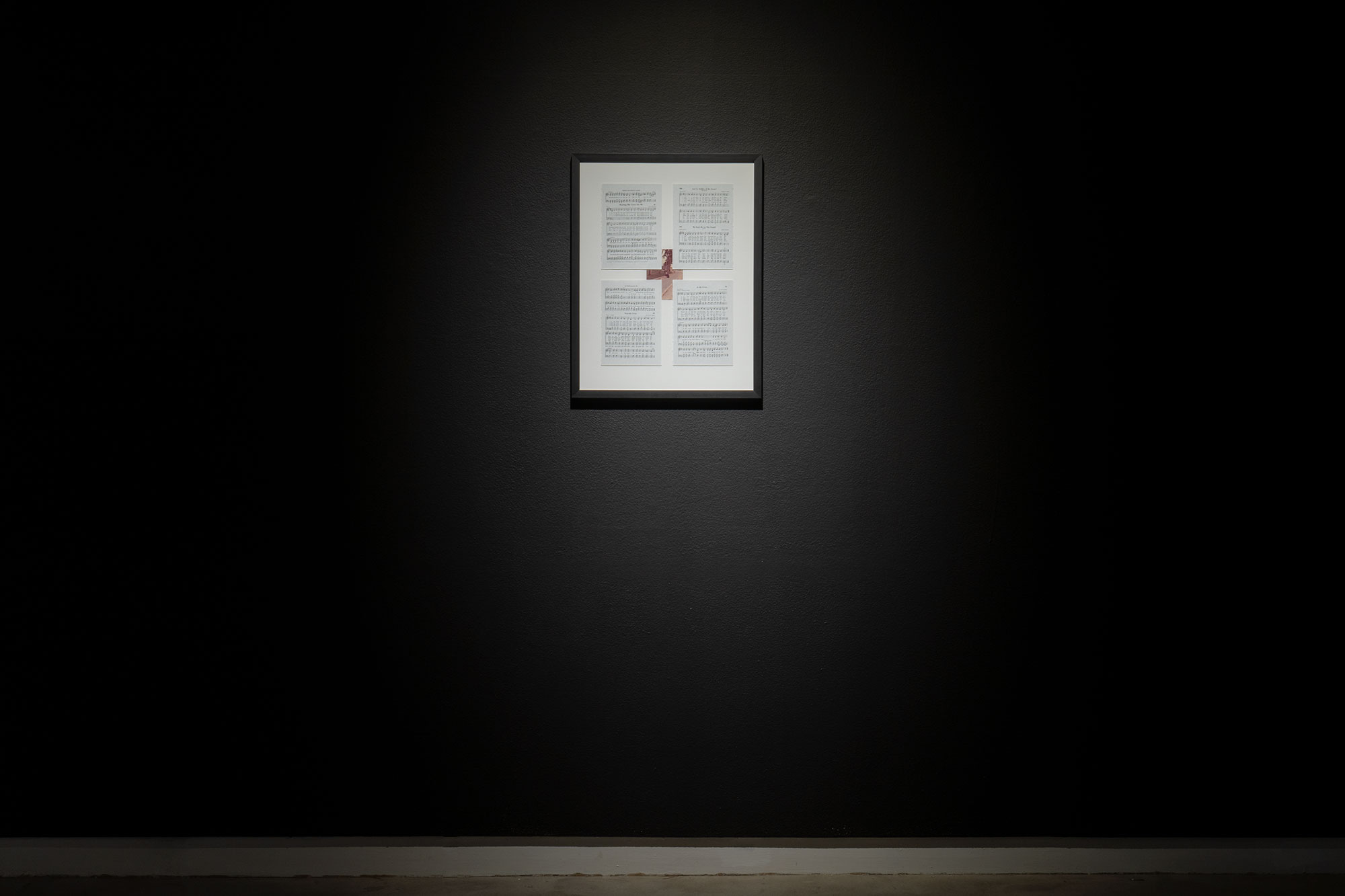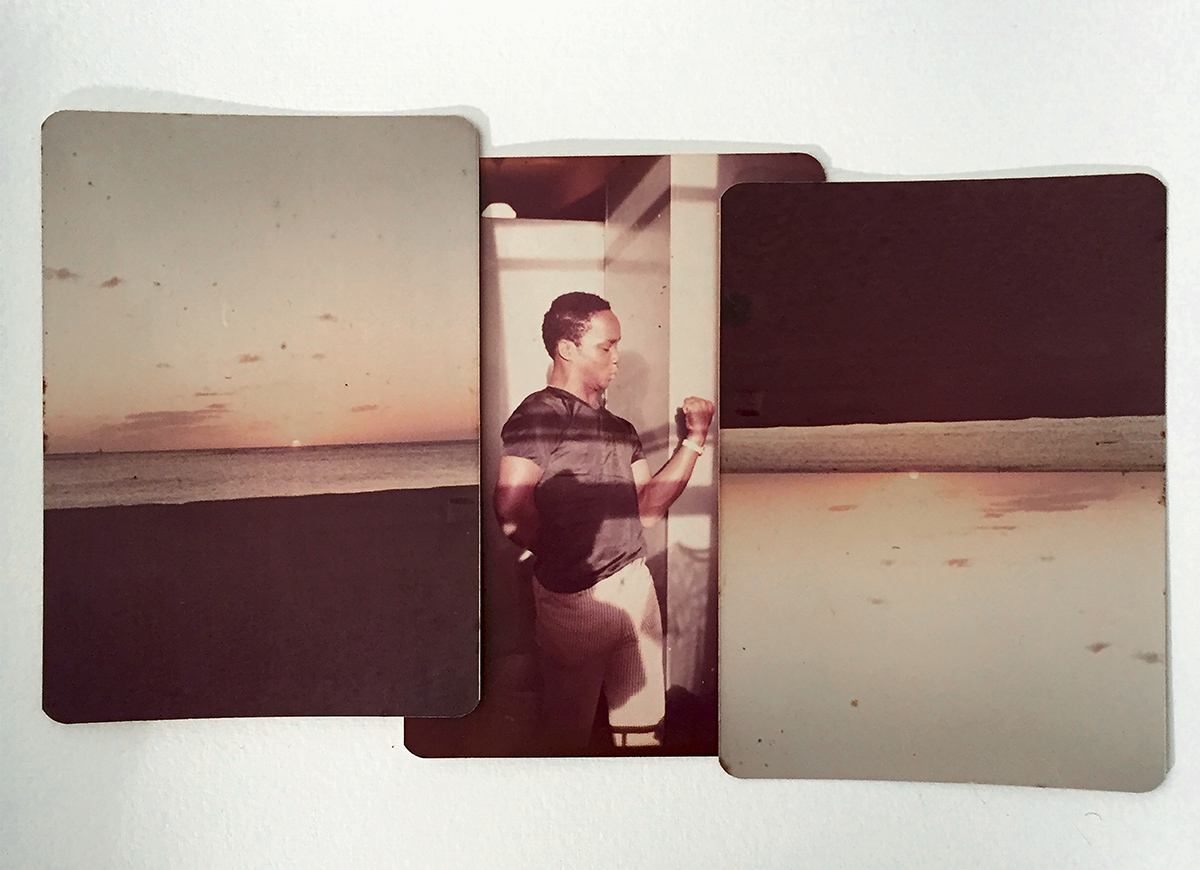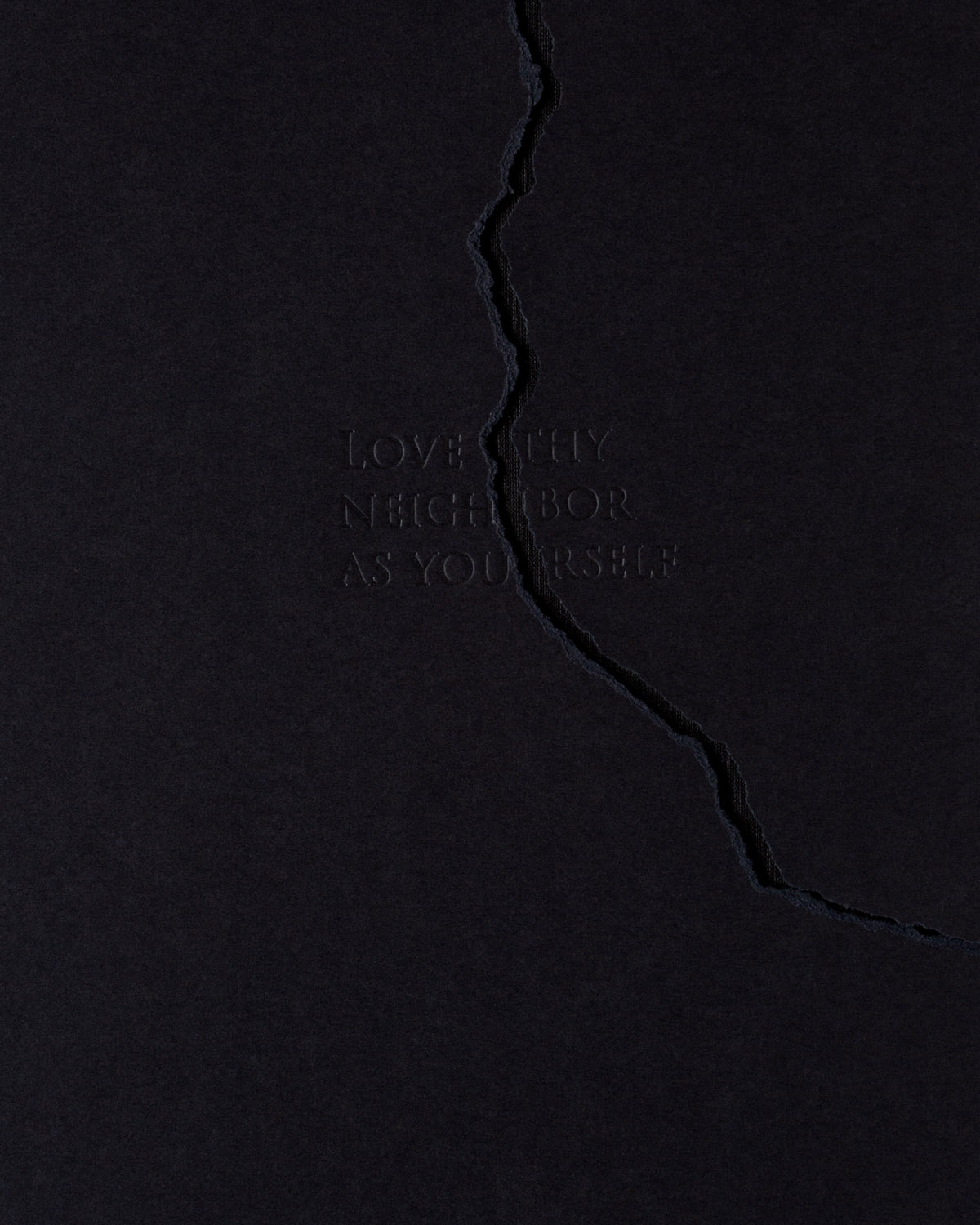 Sonja Haynes Stone Center
UMOCA
In
Black River
, artist Charles Edward Williams examines his evolving and complicated relationship with his father. The exhibition centers on his response to his father's abuse of power, control, and position. Through his artwork, Williams seeks to forgive his father who tried to raise his son in a world that is systemically cruel to black men and, in the process, became cruel, as well.
Yet, when Williams was 15 years old, his father experienced a spiritual conversion that led him to the pulpit, transforming him from a harsh man into a contemplative disciple.
Black River
springs from the need for Williams to grasp this experience of his father's newfound sense of compassion. The exhibition begins with his father's hand-written sermons, which are read, touched, and ultimately taken to the Black River for their own baptism. These words are the artifact of an expanded vision, a charted path that softened a hard man. Exploring the concept of
radical forgiveness
and drawing on biblical teaching he learned from his Baptist mother, Williams seeks a path that gives permission to feel, explore, and then ultimately release these deep-seated wounds of his childhood.

Article: The Utah R
eview
Photography: Zachary Norman